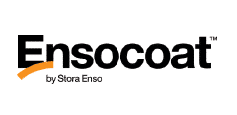 ENSOCOAT 2S RIGID GRAPHIC BOARD
Beautiful two-sided coated paperboard for luxury packaging and graphical products
Two Side Coated SBS Board -
Ensocoat 2s
has a surface smoothness and whiteness optimised to give excellent print, scoring, creasing and finishing results on both sides.
Ensocoat 2S by Stora Enso
offers top quality for graphical products as well as luxury and cosmetics packaging. A beautiful two-side coated SBS board, it features a double-pigment coating on both the top and the reverse sides. This lends a symmetrical appearance to the board and is ideal for adding a surprising special touch, like metalised foil, to the inside of a package.