Southern Africa's leading creative paper supplier
We encourage you to come and sample our creative paper selection at your nearest Paper Junxion branch so that you can touch, feel and experience the power of print!
Kalideck has developed a range of more than 4,000 paper references for business professionals in the graphic arts and design industries.
The diversity of our paper offering, the quality of our products, and the variety of paper weights and formats allows us to meet the many different requirements of printers, graphic artists, designers, publishers and the communications industry.  Our range includes coated papers, uncoated papers, thermal and carbonless papers, as well as fines, text and covers, along with envelopes and packaging boards to meet all your paper needs.
The Kalideck Paper for Print Sector is committed to working with mills that have FSC® Certifications which means our products come from well-managed and sustainable forests run according to strict environmental, social and economic standards.
Our Paper JunXion paper sample rooms, situated in our seven sales branches across the country, provide customers with the opportunity to get professional advice from our experienced staff in choosing the right paper, perfect for every print application.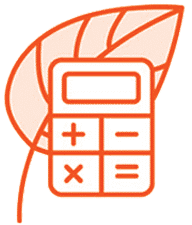 Calculate your environmental savings when using our Cocoon recycled papers for your printed communication.  This calculator allows you to see how much you are gaining in environmental savings by using our papers compared with using standard virgin papers. You can download the results in a personalized HD PDF!
As a leading paper supplier, Kalideck still believes in the power of print
and supports the ongoing campaign to educate the world about the advantages of paper over electronic media.