Kalideck Southern Africa is the Leading Distributor of:
Paper for Print and Office, Digital Media & Display, Graphics, Packaging and Logistics Solutions
Paper & Board for Print
We offer a comprehensive range of papers and packaging boards to meet the needs of printers, graphic designers, publishers and communication agencies.
Coated & Uncoated Paper and Board

Graphical Board & Packaging

Creative Papers – Writing Text & Covers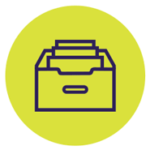 Office Paper Solutions
We offer a range of A4 & A3  premium and creative papers that allow businesses to be more discerning and more creative with their paper choice, thereby delivering an enhanced end-product from their office printing equipment.
White Multifunctional Office Paper

Premium Uncoated White Paper

Tinted Multifunctional Paper & Board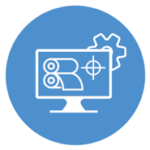 Graphic Solutions
At Kalideck you'll get more than paper, you'll experience the technology that brings paper to life.  Kalideck is the Leading Supplier of Printing Equipment and Consumables in Southern Africa.
Digital Printing Solutions

Commercial Litho Solutions

Technical Service Solutions

Digital Media and Display Solutions
Kalideck is a leading supplier to the South Africa graphic and communication industry, housing a comprehensive range of digital printing and finishing equipment, inks and consumables from Suppliers all over the world.
Packaging Material & Solutions
Kalideck offers a range of packaging materials such as; adhesive tapes, bubblewrap, corrugated boxes and boards, craft papers and shrink wrap to name but a few.  As well as paper based packaging solutions and packaging equipment. Our environmentally friendly paper packaging solutions make sure that your products reach their destination safely and in their original state.
Packaging equipment & solutions
Storage and Distribution Services
Kalideck provides a tailor made logistic offering to a wide range of industries, by developing and adapting our solutions and services to meet your specific requirements.
Delivery and Receipt Time Estimation Accuracy
Kalideck African Footprint
Distributions and Sales Offices across South Africa, Botswana and into Africa
Find out where your closest Kalideck city branch is: Bloemfontein, Botswana,
Cape Town, Durban, Johannesburg, Port Elizabeth or Pretoria
Kalideck Southern Africa News & Events
Read all about Kalideck' latest news from the print, paper and graphic design sectors
Winning made easy  with Kalideck, Magno Plus and YupoTako who inspired you to stick with your team in the Kalideck Superbru Rugby World Cup Promotion! [...]
Investing in new technology is one of the most important decisions a business faces when considering how to improve their operations. For an increasing number of printers, switching to KODAK SONORA Process Free Plates [...]
LENZA GREEN 100% RECYCLED PAPER IS REPLACING COCOON RECYCLED PAPER Lenza Green stock has arrived and is now available in all Grammages! Due to mill changes, the well known Cocoon 100% recycled paper will no longer be [...]
Our carefully selected suppliers all abide by our green "Supplier Code of Conduct".